About the project #1
MSS Hospital is a multi-specialty hospital in Pandalam, Pathanamthitta, Kerala. They are providing vast kinds of treatments. The Hospital is established in 2000 and they didn't have a hospital website yet.

This hospital is very popular in Pathanamthitta district of Kerala. Once they approached me to design a website for their hospital. Before reaching me they went to some other website designing company in Pathanamthitta. But they didn't design from them as it was not affordable for them. I did detailed research about the hospital websites in Kerala. and I have analaised many websites that have some key features in their website.

Finally, for developing their website I decided to do it in the WordPress Platform because they have many features and need to manage the website themselves in the future.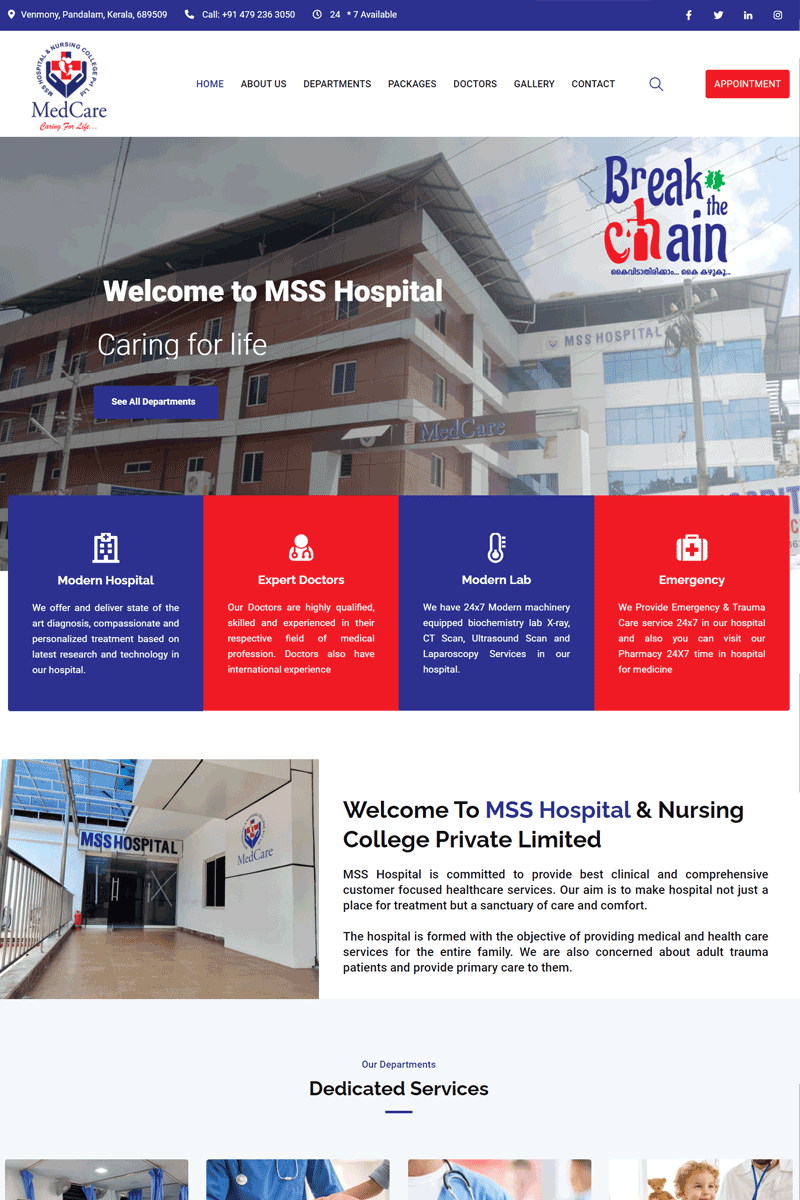 Hospital Website Features #2
After the research, I planned to implement some features into their WordPress website. which are patients booking, Doctors time table, Available Facilities, hospital gallery, Department wise doctors..etc.

Additionall, I added all the functions which is required for a hospital website and they are very satisfied about the website project which I have developed in a short time.

I was staying in the Pathanamthitta for developing this website for one week time to finalize everything with them and they are satisfied with the project.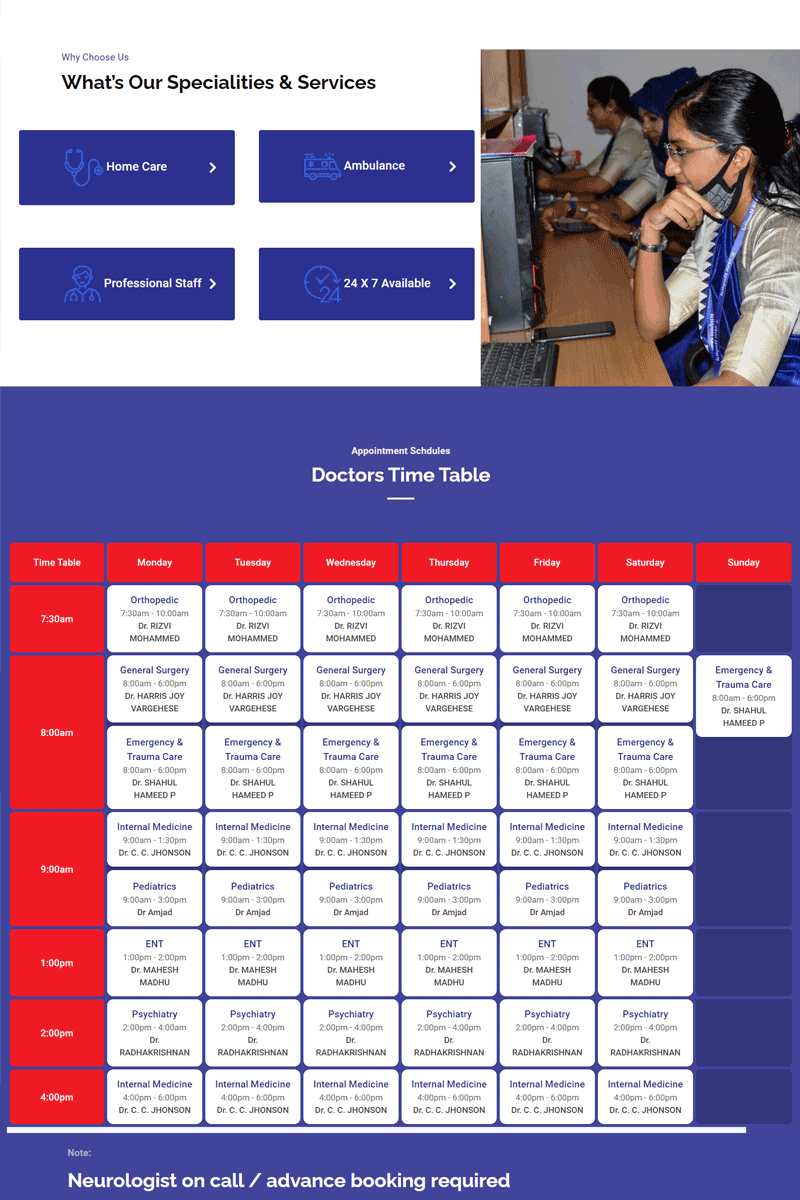 Packages for the hospital website #3
They are providing the health package in the hospital. I was told to implement the packages on the website in a professional way, I did the packages accordingly in different categories and types basis of the package.

It was nice to do developing the website design in Pathanamthitta. The weather are very awsome in Pathanamthitta.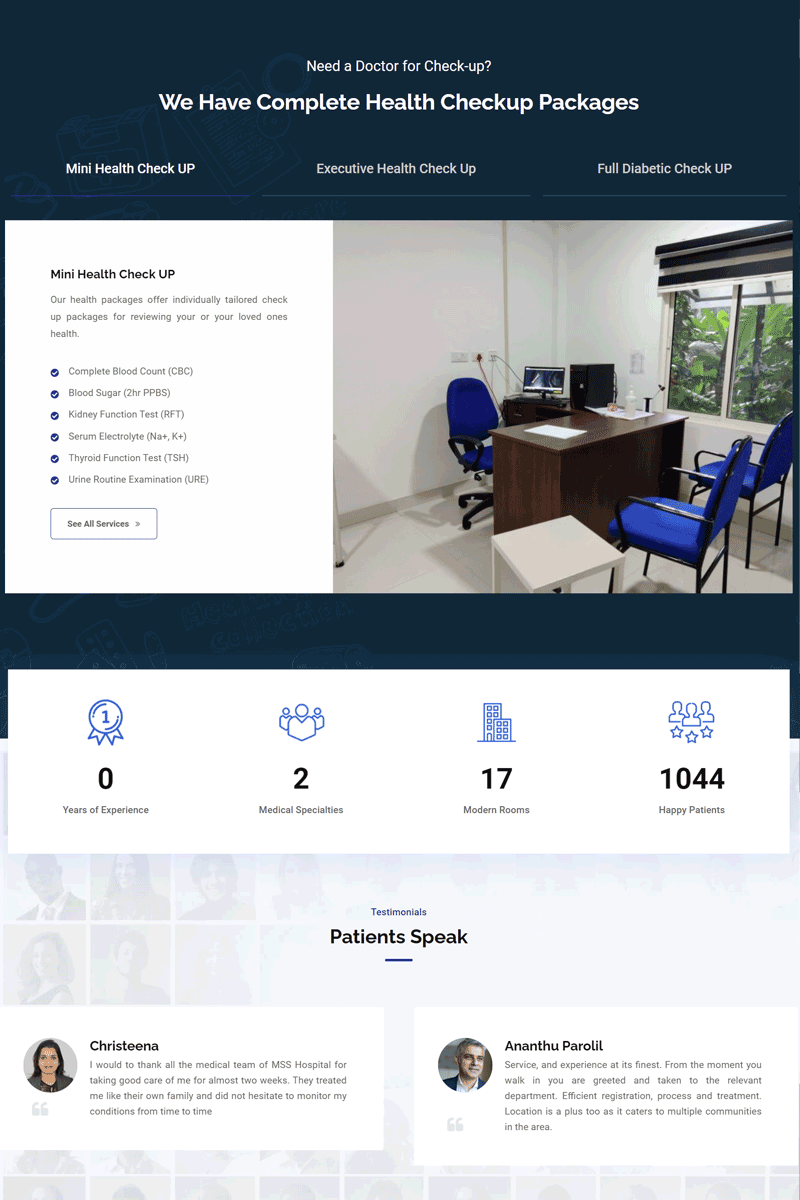 Kerala Hospital Website Features #2
After the website development, they told me to implement website traffic analysis in the website. I have implemented a widget for website traffic analysis. Also, I did the Google Search Console and And Google Analytics for the website to track their website.

They need social media presents as well as their brand Identity. I have created their Social media profiles added all the details which have on the web and also added the web packages on the social media also.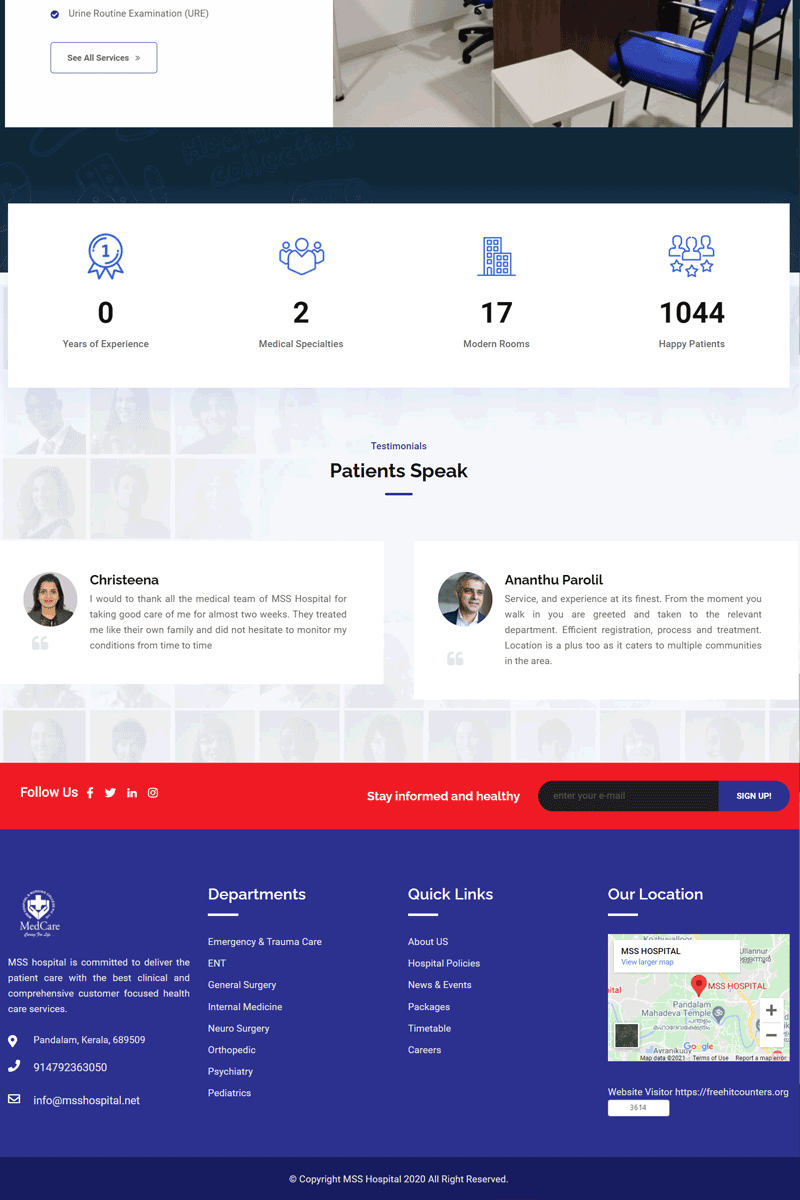 Other Web Development in Kerala