Details of the Project
is here #1
Dalet Taj Al Emarat is Abu Dhbai, Dubai Based Event Management Service providing Company. They are providing services like Sbabin Coffee ( men and women) Uniforms nature UAE, Light & Decoration for weddings,Wedding Parties

Cuisines UAE Brands such as Algaymat - knfruc - wafers - the Council - Jbab and many others.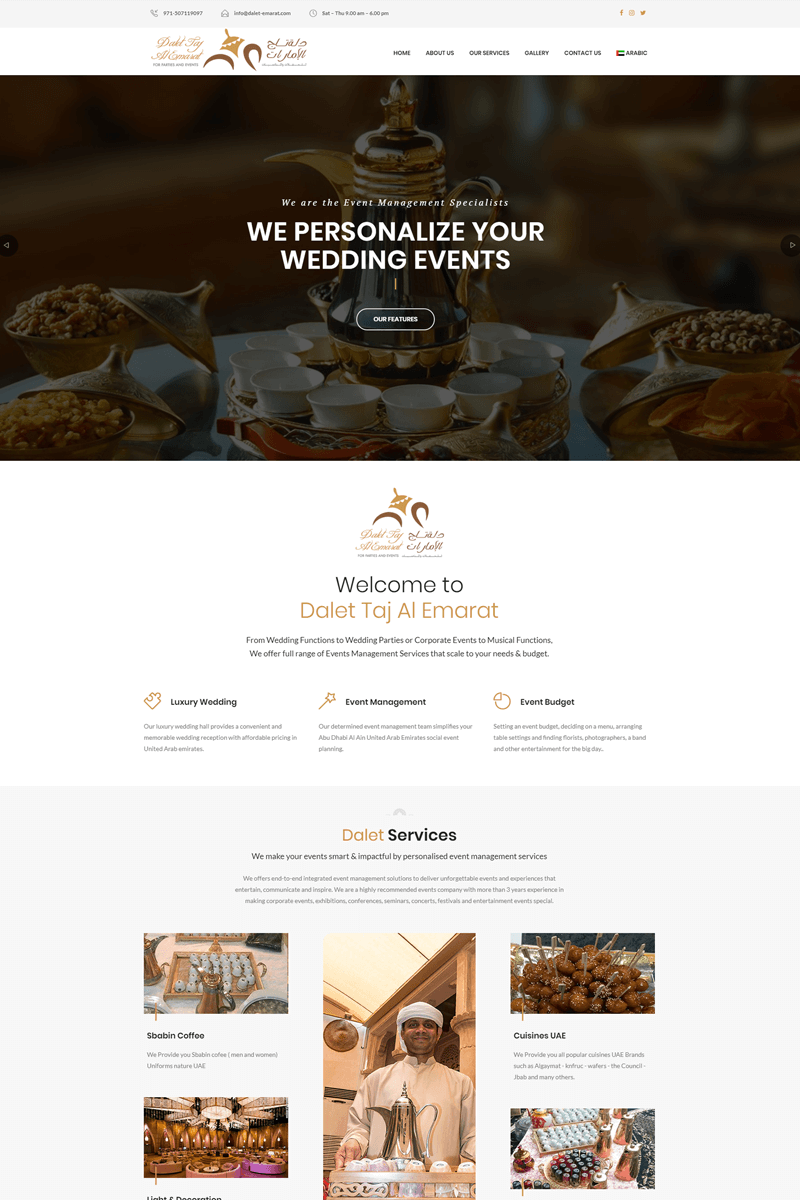 Arabic Web Design
is here #3
This website is available in Both Arabic And English Languages. I have used The PHP For the Header and Footer Optimization. The Arabic Website follow the RTL ( Right to Left) Architecture Layout.

Development Technologies
is here #2
Technology Used
---------------------
HTML
CSS
Java Script
jQuery
PHP Server side Language

Framework / Platform
---------------------
Core PHP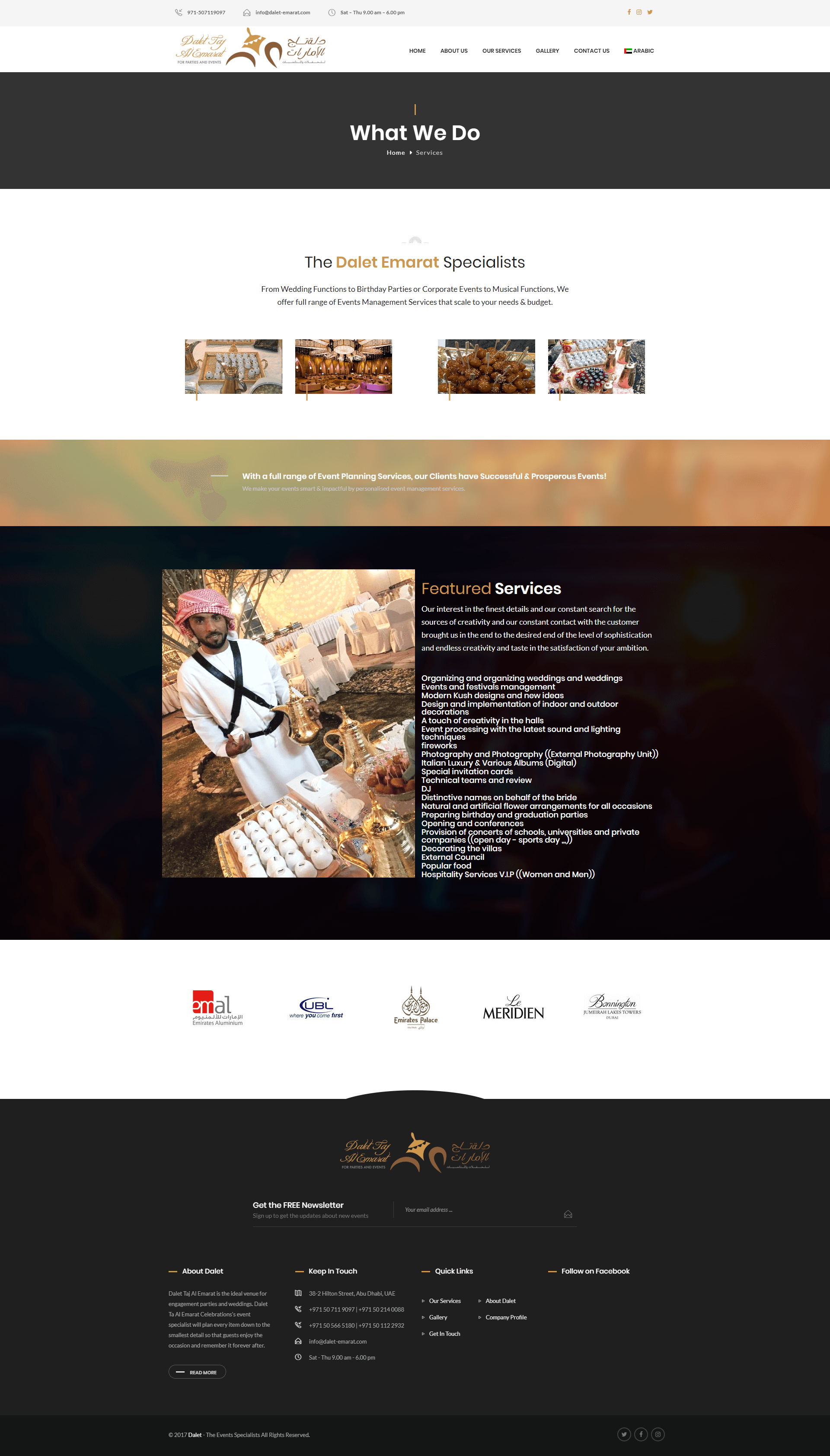 Other Details
is here #2
For the website content management was little complicated and I know the Arabic So I have managed with Google translate 🙂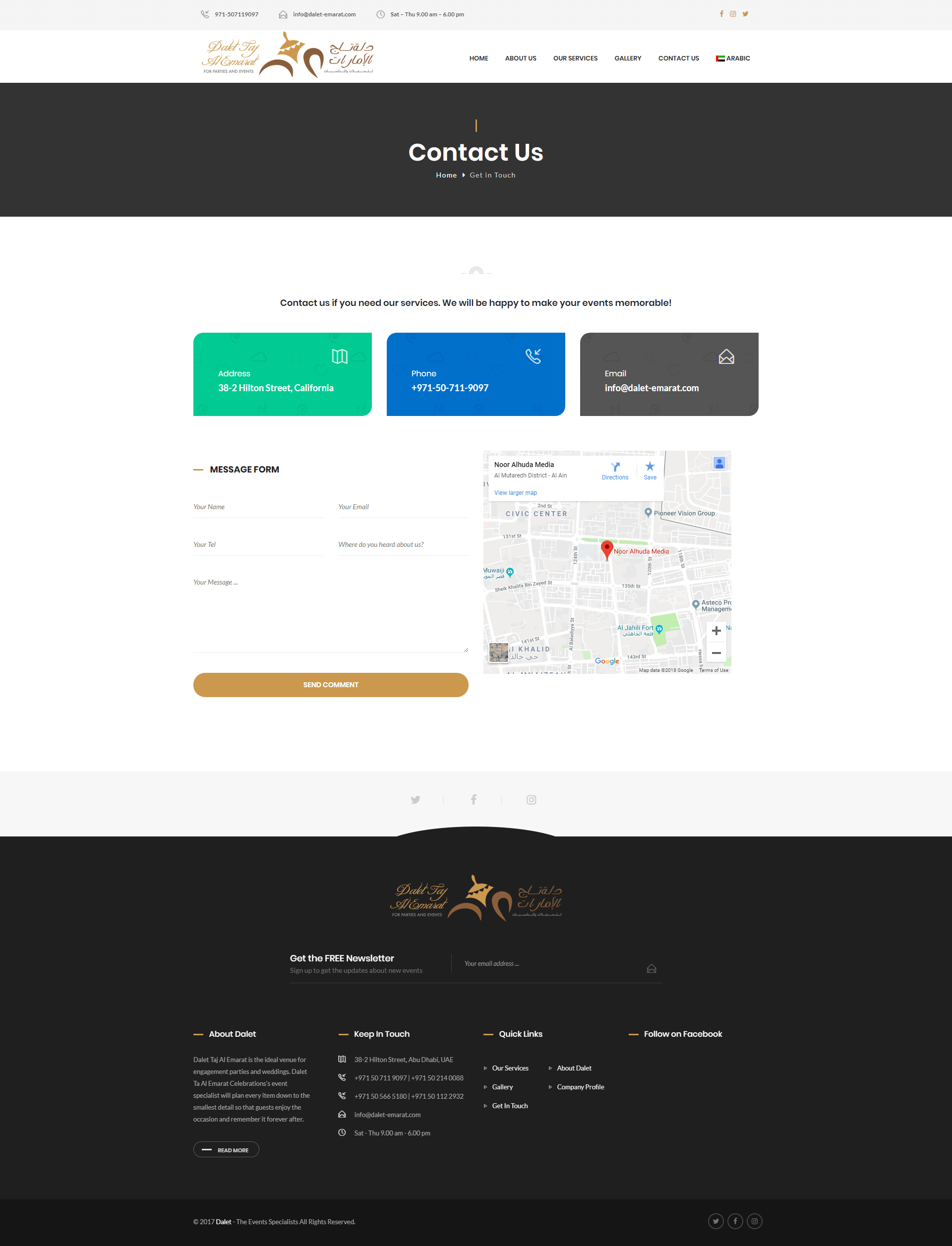 Other Freelance Website Design