Usually, the Alexa ranking is an important factor to know the website traffic. Definitely, If any website has more visitors the website will have a massive ranking in Alexa.
Alexa providing ranking based on the website traffic. Through this article, I will guide you to get high-ranking websites with a simple method in a professional manner.
For Example, you are an SEO Expert and you are looking for high traffic website to create backlinks in Dubai,
You will search classifieds websites in Dubai,  and you will have many Google search results all you need to copy to a Google Sheets.
From the Google Sheet, we will get Alexa ranking, and we can sort the data by Ascending Model.
Step 1: Get the list of the website from the Google Search
You can search in google for a list of classifieds websites in Dubai and You will have multiple search results and copy all the websites.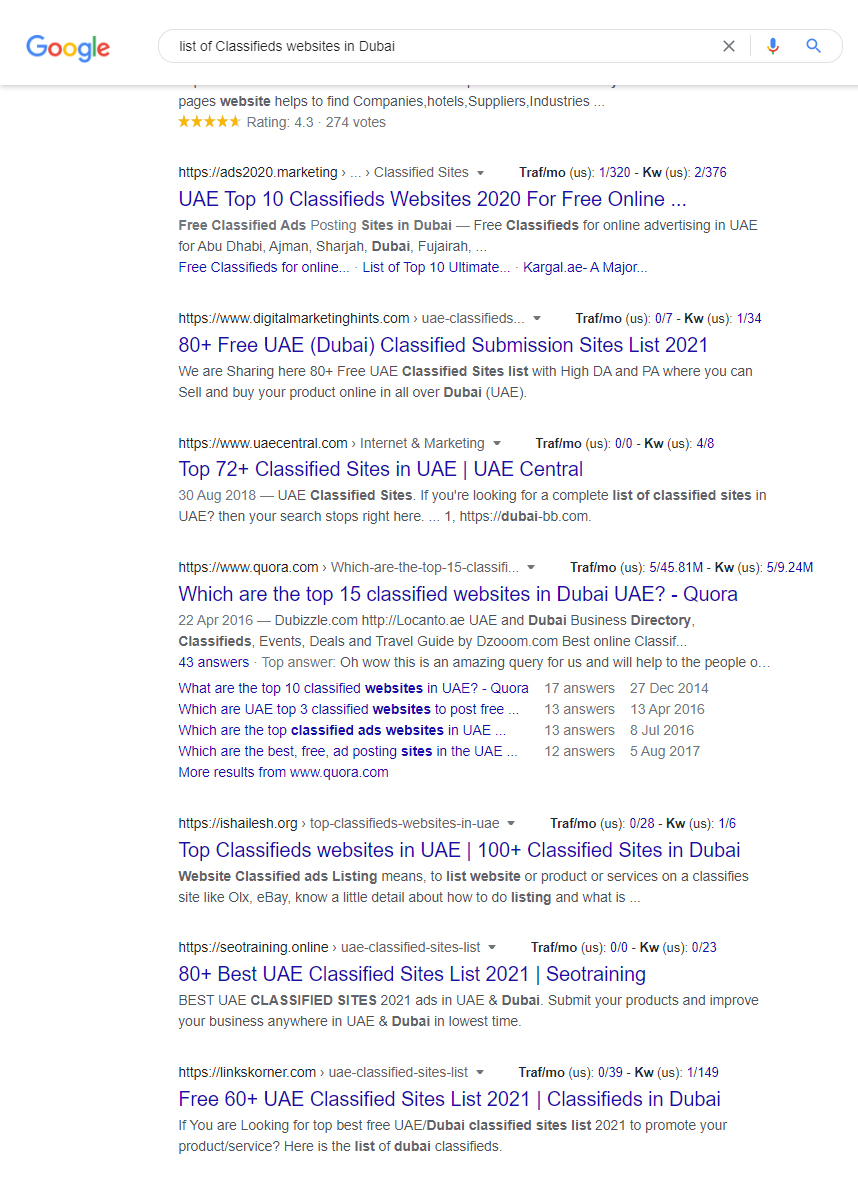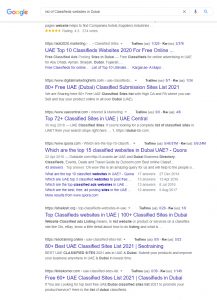 Step 2: Copy all the website lists into a Google Sheet.
You will have many results from different websites and this will be more than 1000 or 10000+. But you will be worried about the big duplications of the website address if you copy from different websites.
Don't worry! We will sort it out in the Next Step
You can sort the website list by different columns or by any reference You can refer to the below image for reference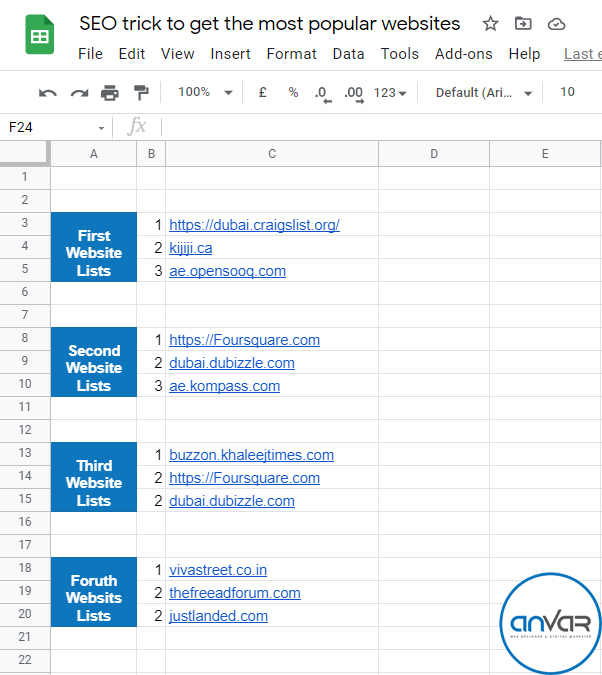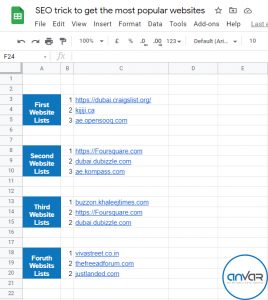 Step 3: Sorting the unique websites from the whole website list
Here is the next step we can sort the whole website lists and we can copy only the unique website form. In Google Sheet, Unique() function will reduce your work and it will manage to get the unique list of the website.

Step 4: Getting the Alexa Ranking of the website
This is the most important part, we need to get the ranking of the website or Popular websites with Alexa Ranking. Here is the simple method to call the Alexa ranking of the website from Google Sheet.
=IMPORTXML("http://data.alexa.com/data?cli=10&dat=snbamz&url="&E1,"//POPULARITY/@TEXT")
This function will call the Alexa ranking of the website and It will show you the Real Alexa Ranking.

Step 5: Sorting the Alexa Website Lists
We can sort the list by the Alexa Ranking. We will have the website lists according to the Alexa ranking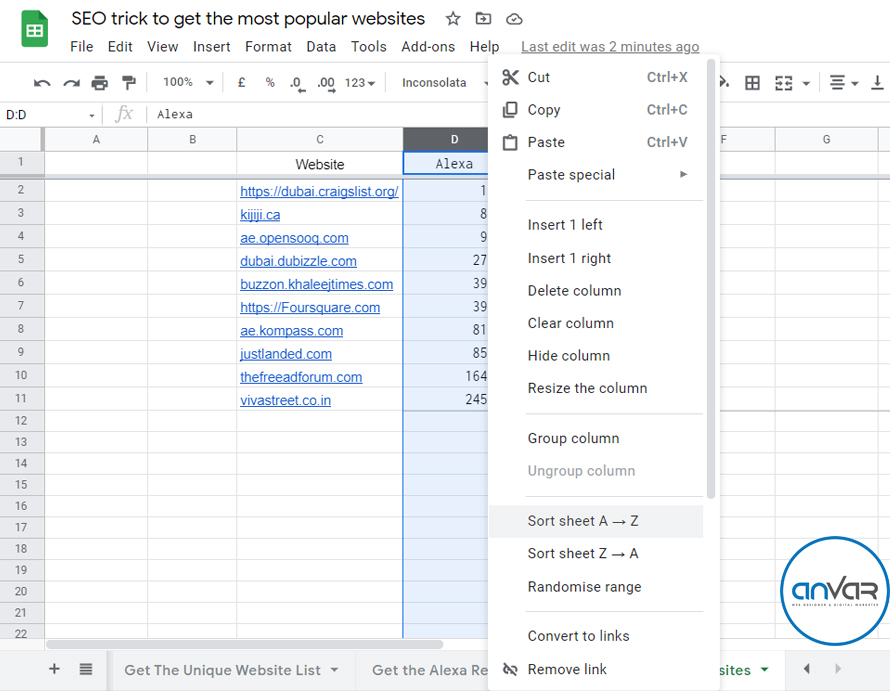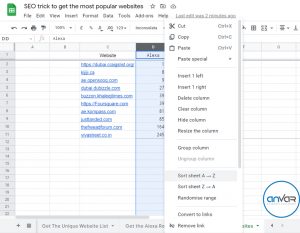 I hope this will be helpful to create the Backlinks for your website. You need to know a little idea about the Google Sheet to know how the functions are working.
Please don't be hesitate to ask for any assistance