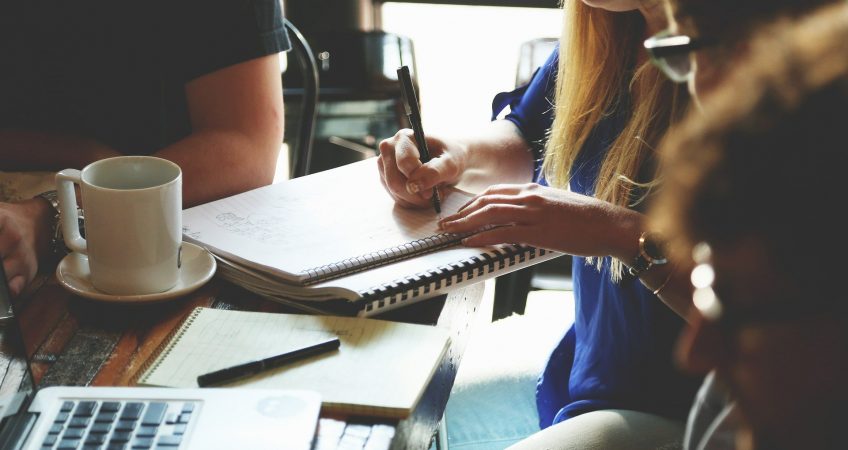 If you're starting a new business you probably know it's a given that you need a website for it. These days, if you're not visible online, you run the risk of:
Seeming out of touch with modern society

Allowing consumers and other businesses to think you don't exist anymore

Missing out on potential customers because they can't find you when they do a quick online search for your service or product
So, now we've established you need a website. 
But if you're running a startup your digital marketing may not be your first priority when it comes to allocating your budget.
So, let's help you get your site up and running without affecting your budget too much. 
Decide What You Need
Firstly, you need to make sure you don't have to redo anything later on. Apart from affecting your online reputation—you can lose customers that are already used to your look—a redesign will waste precious time and money. So, you need a plan.
Consider these questions:
Do you need an eCommerce tool so your website can help your sales figures?

Include a sales portal from the start so your website starts recouping some of the money you invest in it. It may be difficult to redesign it as an eCommerce platform, later on, so know what purpose it should have and design accordingly. These days you'll find many

eCommerce plugins

to implement while designing your website.

How many pages do you really need?

Websites are valuable when they have the RIGHT information, not necessarily a LOT of information. Additional pages will require higher rates from website designers and you'll spend a lot of time filling them with content. Rather cut out unnecessary features that won't increase your visitor rate or engagement.
How Much Can You DIY?
You can employ a professional website designer, but you can also consider doing some tasks yourself. 
Use Existing Resources—They're Everywhere
There are many online platforms such as WordPress and SnapPages that make website design easy. Some of these can empower even the most inexperienced, thanks to user friendly drag and drop tools.
Even if you're at the very start of setting up your marketing and branding there are easy—cost friendly—channels. Instead of paying pros, design your logo through a crowdsourcing platform or pick from ones already available for purchase online. Now improve your website's look by branding each page so visitors get to know your image and colors. 
Acquire New Skills
Even if you pay someone to create your initial website, consider managing it yourself in future. The designer can teach you how to use the back-end dashboard of your website. Now you can add and edit information to keep your page up to date. 
SEO is Non-Negotiable
Don't simply add information to your site without knowing if it carries value. Each sentence and image must benefit your business. And what does 'benefiting' mean when it comes to digital marketing? Your content must get your page noticed and prompt engagement from visitors.
Much of this relates to your SEO (Search Engine Optimization). In layman's terms you prove to search engines you have relevant content for your niche, of a high quality that visitors will find valuable. This will help you land higher on SERPs (Search Engine Results Pages) which means more browsers will see and click on the link to your page.
You can pay SEO experts to help you, but you can also do a few things on your own:
Use online apps to

determine which keywords

consumers type in most when researching your industry, product or service.

Use these keywords in your content when describing products or writing a blog. 

Create your website's content with many headings and bulleted lists to make it more reader friendly. 

Add call to action buttons to make it easy for visitors to respond to your content. Interaction will show search engines like Google that your page is user friendly, improving your SEO rating.

Use good grammar and punctuation.

Add images and videos to make your content visually appealing. Visitors will stay on your page for longer, which shows search engines your content is valuable for your audience.
Looks & Functionality Matter
What type of website do YOU like browsing on? You probably appreciate aesthetics, practicality and fast loading. So, make sure your visitors will enjoy the same.
For starters, ask yourself if you're proud of the product you're delivering. Yes, your website is one of your products. You're selling your brand, showing visitors whether you prioritize professionalism and efficacy.
If your website is filled with grammar mistakes or images that pixelate it won't be visually appealing. It should also be relevant to your industry in terms of looks. Keep this in mind when you pick a theme on a platform like WordPress.
Testing your website is one of the most important steps. Click on all the buttons to ensure they navigate to the right pages. Use 'Incognito Mode' to view it without your cache and cookies influencing what you see. Also make sure images load quickly.

Tip: ask a friend to test it and give you objective feedback.
Last thoughts
It's a challenge to manage a business and it's important to realize the difficulties that come with effectively running a website so you can plan ahead. But it's possible to do it in a dynamic way without breaking the bank. 
Do you have more questions regarding this topic? Leave your thoughts below and let the community help you get a startup website right the first time. 
Writer Bio
I love writing. If someone asks who Anthony Scott is my colleagues and friends will tell you that I'm a geek into gadgets, photography and software. I like to find out how things work, and if possible write about it. I'm new in this field of content writing, and I hope I can succeed in convincing readers with my writing.